With a Depot for children taxes can be saved. When stocking the depot is open long-term stable securities to be observed in promising sectors. The custody account for children is an ideal vehicle for building up assets for the offspring. pitfalls Health insurance and BAföG should definitely be avoided. Because these can nullify any tax savings if the wrong approach is taken. In this article we go into suitable securities, differences to a regular depot and pitfalls with the junior depot.
Which securities at Depot for children are suitable
A Junior Depot should long term be aligned. Means long term at least 10 or 15 years. In the best case, the build-up of the junior depot is started shortly after the birth of the child. The Duration would then be 18 years. Thereby a blind assembling of different securities or that Running after savings plan promotions make the depot quickly confusing. It is therefore important that you get one Strategy for setting up the junior depot consider that works in the long term. With the recurring setbacks on the stock exchange, it is advisable to continue to stick to this strategy and not to start reallocating the portfolio. The behavior like "a flag in the wind" usually takes revenge after a while.
Wide spread of risk for long-term success with the Junior Depot
Stocks are risky. Prices are subject to fluctuations and it is not possible to make a clear forecast. Therefore, you should spread the risk across multiple markets and industries. Broadly diversified ETFs (index funds) are therefore particularly suitable for a custody account for minors. A world ETF on the FTSE or MSCI World invests in hundreds of companies from a wide variety of industries worldwide. Thus, losses in one industry can easily be offset by gains in other industries. In addition, ETFs only incur very low costs. With a broad spread of risk, ETFs are possibly safer than a fixed-term deposit account. Finally, in the case of the latter, the loss due to inflation is almost certain. Inflation almost certain.
Industries geared towards the future
The current debate about climate change shows how quickly entire sectors can become less important. While coal production will hardly play a role anymore, suppliers of renewable energies or electromobility will gain a lot of influence. However, the future is traded on the stock exchange. Accordingly, surcharges and discounts for dying or booming sectors are usually already included in the price. However, since the entire global economy is expected to continue to grow, you can benefit from this with the corresponding ETF in the Junior Depot.
Safe investments for a solid foundation
Precious metals Precious metals are relatively independent of the development of stock prices. Therefore, they are considered crisis-proof. You can use such buffers to a small extent to build up the junior depot. If you want to know how to make a Build your own ETF portfolio I recommend the linked article
What are the differences in Depot for children to regular depots?
The junior depot is in the child's name
The junior custody account is created in the name of the child. Clear advantage: the child is entitled to the full tax allowance from birth. The advantage is obvious. With each Junior Depot that they apply for in their child's name, the parents can increase their own tax allowance of 1602 euros per year by 801 euros per year. However, it is not possible to open junior depots with all depot providers.
Risky transactions are often excluded with the Junior Depot
Even if there are no legal requirements that prohibit risky transactions, most depot providers restrict junior depots. This is how you can use the Junior Depot of the Consorsbank no high-risk investment products such as discount certificates (product group D) or warrants (product group E) have been purchased will. Other providers have similar limitations. Risky financial products can therefore usually not be traded with the children's depot. The restrictions make sense, as the children's depot is primarily used to build up a cushion. High-risk securities are usually not suitable for this.
Each broker is different here but strict. At the Comdirect I found no indication that trading with the Junior Depot is restricted.
Junior depot as a tax saving model
Without a tax return, income of up to EUR 801 per year and child is tax-free!
The children's depot is a good way to make provisions for your own child together with the tax authorities. After all, as custody account holders, children have the same tax allowances as adults. This means that an allowance of 801 euros per year applies per child. In order to be able to use the exemption amount, an exemption order must be submitted to the bank.
With separate custody accounts, all family members can make full use of their allowances and thereby save on taxes.
In concrete terms, the tax-free allowance for one child increases to EUR 1,602 (for two adults) + EUR 801 (for the child)= 2403 euros.
With two children, the tax allowance increases to 1602 euros (for two adults) + 2 x 801 euros (for the children) = 3204 euros.
The basic allowance can still be used with a tax return!
Even children over 801 euros do not necessarily have to pay taxes. The magic word is Favorable check. Since underage children are considered full taxpayers, you can also use the basic allowance of 9,408 euros (as of 2020). In addition, there is the saver's lump sum of 801 euros per year and 36 euros for special expenses. Together with the basic allowance of 9,408 euros, your child's tax allowance is up to 10,245 euros annually.
| | |
| --- | --- |
| basic allowance | 9,408 euros |
| Saver's Allowance | 801 euros |
| Special Expenses Flat Rate | 36 euros |
| | |
| total | 10,245 euros |
Opening a depot for a child is also worthwhile for tax purposes: the tax exempt amount for the junior depot can be used for 2020.
Details should be discussed with a tax advisor. This is not tax advice!
Related article: when the cheaper test is worthwhile for you.
gotchas at Depot for children: What must be considered with the Junior Depot?
As a rule, a reference account must be specified when opening a securities account. With some brokers, the clearing account is opened at the same time as the junior depot is opened. For example at the Consorsbank.
1) BAföG
If you open the depot for your little offspring, later studies are still a long way off. Nevertheless, you should be aware that there are asset limits for the child when applying for BaFöG. These are increased annually. So if your child won't start studying for 15 or more years, it can be assumed that the allowances will be higher than they are today. In 2020 (from autumn), when applying for BAföG, the child may have assets of up to 8,200 euros feature. Until then, the exempt amount is 7,500 euros. The values can be found at BAFöG office. If you save around 25 euros a month, you get around 8,000 euros with a performance of four percent, which is just under the tax-free limit.
2) health insurance
If the child has family insurance, this is allowed child's total income to 538.33 euros per month (as of 2020). This value is made up of the income limit for family insurance of EUR 455 and the monthly flat-rate income tax allowance of EUR 83.33 (EUR 1,000 per year). The maximum income of the child is therefore 6,460 euros per year.
3) Suspicious tax avoidance actions
The tax office does not want the tax advantage of the junior depot to be used for expenses that are not related to the child. For example, it would be conceivable that the tax office will prick up their ears if the deposit is liquidated and the money is withdrawn from the ATM.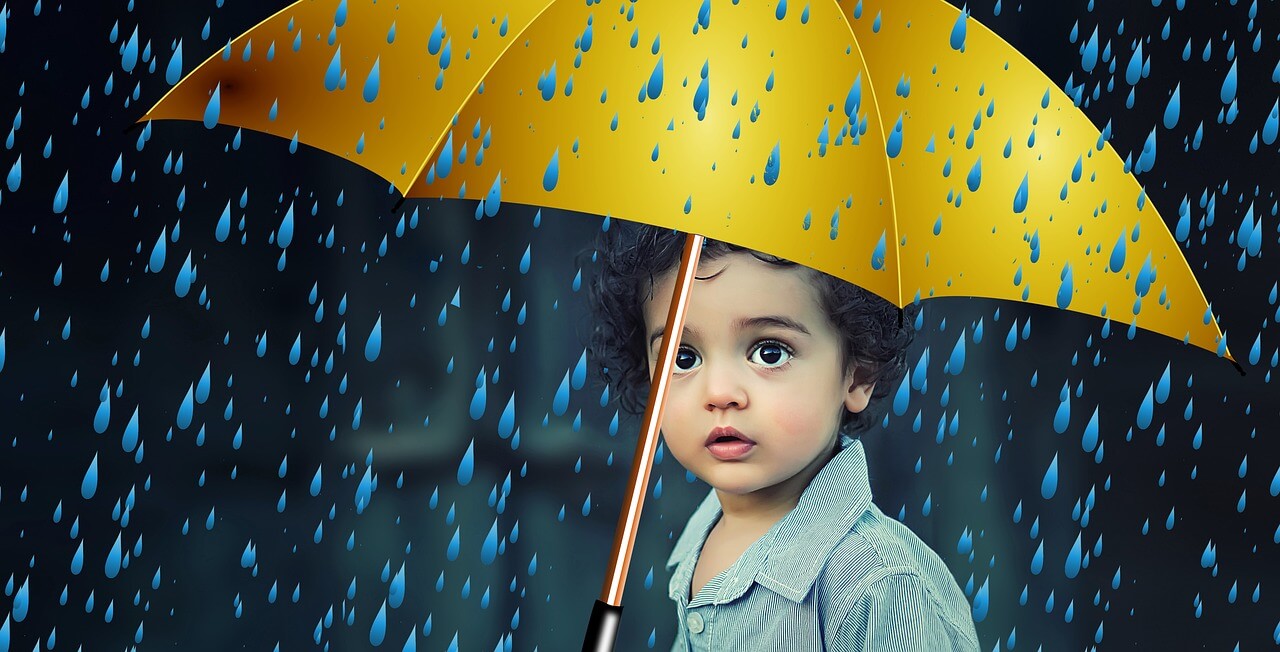 Junior Depot
With a junior depot you can optimally seed capital for the child build up ✅
direct banks offer better conditions at Junior Depots ✅
With a junior depot you can use additional allowances Save taxes ✅
Due to the preferential tax treatment of the junior depot, this is allowed Money used only for the child become ✅
When choosing a bank for a junior custody account, you should an established broker fall back ✅
We are sorry that this post was not useful for you!
Let us improve this post!
Tell us how we can improve this post?