Blogging is another way, earn 50 euros every day. There are many different ways you can monetize your blog to earn money with blogging. In this article you will learn 13 ways to make money with your own blog.
To be able to make money from blogging, it is recommended that you study yourself and the topics. Read similar blogs, consume videos and inform yourself about relevant case studies. This also includes regular training to stay on the ball, because no blog is static. In addition, fresh content is important on a regular basis to keep users loyal to you. Over time, you will develop your own style of speaking to appeal to your readers and offer them what they want and expect from you: original and fresh content that is easily understandable and presented in your own, original way.
Use Adsense to earn money with blogging
One option is to integrate Google AdSense into your blog. This is the most popular pay-per-click platform. Advertisements are placed on your blog, which you embed with a code snippet. When a visitor clicks on an ad, you get money (pay-per-click). However, banner ads are unpopular with readers because they don't provide a good experience. Many feel annoyed by banners that are too intrusive.
It is important that you comply with applicable laws and regulations when displaying Adsense ads on your blog. Therefore, make sure that you get users' consent (cookie banner) before showing them personalized ads. In addition, you must comply with data protection regulations such as the GDPR and consumer protection laws.
There is also the possibility to market banner ads directly and earn money with them. If you have more than 1,000 visitors a month, worth, banner ads are a lucrative way to make money blogging. Young blogs are better off focusing on growing your blog instead.
Accept Sponsored Posts to earn money with blogging
You can also write Sponsored Posts where you write about a specific product or service and get paid for it. Sponsored posts are posts where you write about a specific product or service (or just mention it in passing) and get paid for it.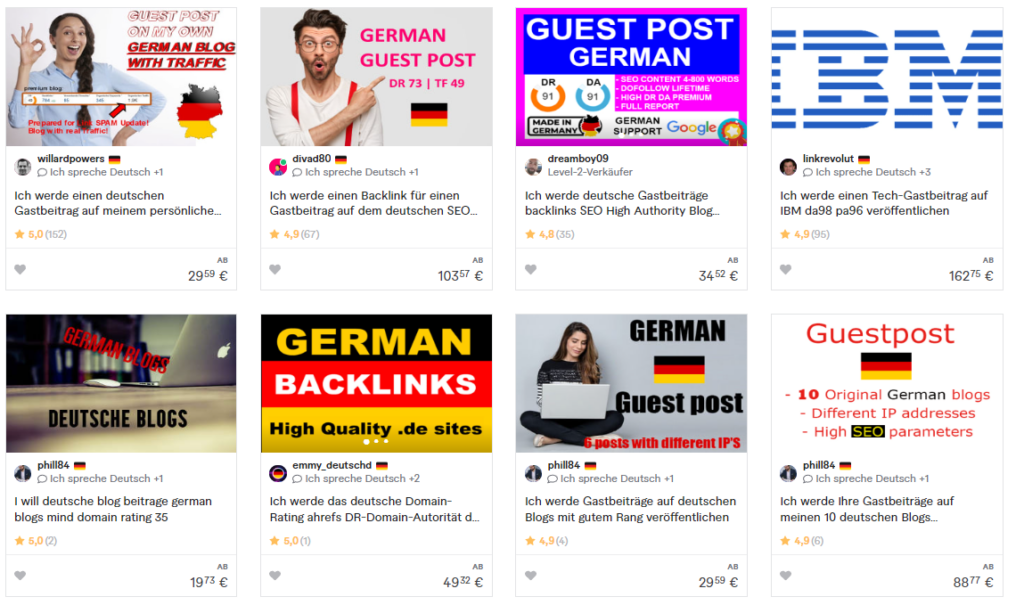 It's also important to note that sponsored posts may not be appropriate for all blogs. If you have a very specific niche or if your readers trust you to write about topics independently and without bias, sponsored posts might not be a good fit for your blog. In that case, there may be other ways to make money from blogging, such as selling banner ads or affiliate links.
Affiliate marketing is best paid and you have full control!
Moreover, you can work with Affiliate links earn money. When someone buys something through an affiliate link, you get a commission. Affiliate marketing is often much better paid than Adsense and you have full control over which products you want to promote.
If you are serious about being a Affiliate earn money I recommend the affiliate program of bon credit*. The affiliate program offers very good commissions, a clear dashboard and in case of problems, you will get help very quickly and professionally. That the Payments on time and regularly is a matter of course for a premium affiliate program. If you want to get into the financial niche and maybe already have some traffic on your site you can use get started immediately with the Bon-Kredit partner programby clicking on the Link click* to get more information.
You can also earn money with your blog by offering memberships or offering your services as a consulting expert. Furthermore, you can sell your own complementary products to make money. For example, you can sell e-books, online courses or your own print products to make money. This is the ultimate in blogging and can lead to significantly higher income, but it also requires a lot of work and possibly high investment costs.
Create a professional landing page on your blog, where you describe the consulting services or the product you are selling. Be sure to include images and, if possible, a video. Explain exactly what kind of consulting you offer, what experience and knowledge you have, and what kind of problems or challenges you can solve for your clients.
Offer different pricing options for your consulting services, for example a one-time consultation session or a longer-term coaching program With monthly payment. When setting the price, take into account the duration of the consultation, the number of sessions and the difficulty of the problem you are going to solve.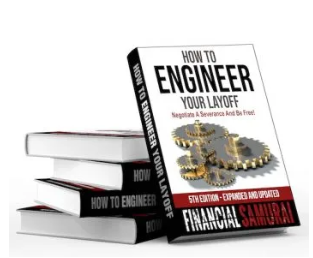 The advantages of the aforementioned e-book are described in detail. The focus is on the benefits for the consumer. Thus, the sales text says: "Make A Fortune Negotiating A Severance-What if I said you could make and extra $3,800 on your way out the door? If you plan to leave your job anyway, getting $3,800 is like receiving round-trip airfare and a week-long stay at a 5 star luxury hotel as a farewell present!"
Reach potential customers directly by collecting their contact information to contact them later via email or on social media. You can also think about placing an ad on a relevant blog or in an online magazine to draw more attention to your offers.
Use a platform like Calendly or Acuity to manage and book your consulting appointments. These platforms allow you to post your available times and allow clients to book consulting appointments.
It is important that you comply with applicable laws and regulations when providing counseling services. Therefore, make sure that you have the necessary qualifications and license to offer counseling services. Privacy and consumer protection laws are also important to consider when handling sensitive data as a counselor.
Use the VG-Wort to earn money with blogging
But you can also earn another one through VG Wort. The VG Wort is an organization that takes care of the remuneration of authors and publishers. Bloggers can benefit from the annual payout benefit from flat-rate charges levied on printers and scanners when they publish their texts on the Internet. The payout is made per published blog article and is conditional on the articles achieving certain minimum numbers of views and a minimum character length. If both were achieved, the payout in 2021 was 43.86 euros.

Earn money with links
Link selling or renting involves selling or renting links on your own blog for SEO purposes. This is especially interesting for bloggers with high domain authority, as it depends on the quality and trustworthiness of the link how much money you can earn with it.
Sellers can offer different link types and placement opportunities on marketplaces to make money from their website, while buyers can improve their rankings by purchasing the backlink offers.
Donate, Guest Blogging, Events
Other ways to get money for blogging is to collect donations, guest blogging or hosting events.
Sell blog
Last but not least, you can use your profitable Blog also sell, and thereby receive 30 to 50 months' income in one fell swoop in advance. Platforms such as Flippa*, where hundreds of blogs are offered for sale every day.
Steps to earn money with blogging
Here are some steps you can follow to make money blogging:
Make sure that your blog is well visited. You will have fewer prospects if you have few visitors on your blog.
Create a price list for your banner ads, links, expert advice or sponsored posts. Take into account specific characteristics such as the size of the banner, its placement on the page and the duration of the advertising campaign.
Create a Media Kit Page on your blog that includes information about your audience, traffic, and advertising options. Be especially careful with publicly viewable information that you don't start out in gray areas (e.g., prominently advertising with follow links on banner ads).
Collect contact information from your prospects so you can contact them directly via email or reach out on social media.
To publicize your activities, you can think about placing an ad on a relevant blog or in an online magazine to draw more attention to the offers. You could also market relevant offers on Upwork or Fiverr.
We are sorry that this post was not useful for you!
Let us improve this post!
Tell us how we can improve this post?