Despite the historically low interest rates, it is important to compare loans. In any case, it is a mistake to accept the offer of the nearest branch bank without a Credit comparison to have carried out. This is often worthwhile because of the favorable conditions, which are particularly available online.
Advancing digitization in connection with the Internet has brought credit conditions to historic lows. Interest rates have been falling for years as the ECB injects money into the economy. It does this by lowering interest rates. This lowers the price of money, i.e. interest. This creates incentives for consumers to buy. The graph shows falling interest rates using the example of building money.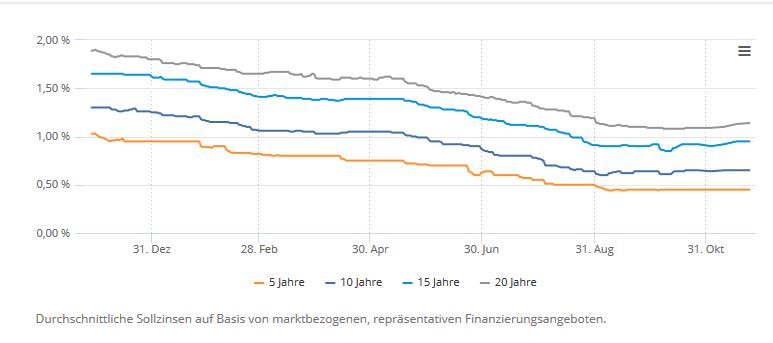 Favorable conditions are not only available at real estate loans or car financing. Loans without a specific purpose (like ING Bank*) are cheap. A long-term fixation of interest rates makes a lot of sense, especially given the low interest rates at the moment. This allows customers to secure very good credit conditions and at the same time fulfill their wishes today.
No credit without a credit comparison*
Why it is a mistake to use a credit comparison not to be performed
Interest rates on the market are currently very low. Despite this, or perhaps because of this, there are big differences in interest rates. It is therefore worth comparing the conditions. It is certainly a mistake to accept the loan offer from the house bank without further comparison. First of all, customers should find out about the conditions on the market. This can be done quickly and easily using a comparison calculator, for example. Branch banks in particular often have higher financing costs. After all, traditional banks have high costs for renting branches in good locations. They also employ many expensive consultants. The banks pass these costs on to their customers. For this reason, the classic banks often cannot keep up with the conditions of direct banks. Direct banks do not offer their customers personal advice, but are only available by telephone or chat. Direct banks pass this cost advantage on to their customers. If customers compare the conditions of numerous credit providers, they can benefit as much as possible. On Konto-Kredit-Vergleich.de there is therefore the possibility Konto-Kredit-Vergleich.de there is therefore the possibility credits, checking accounts, roboadvisors, and depots to compare with each other. With easy-to-use and practical comparison calculators, this can be done online in just a few minutes. If money is needed immediately, you can here Conclude your loan with a financing partner.
compare loans and opting for a low interest rate offer is done online in no time. Especially with long terms and high loan amounts, a loan comparison can quickly save several hundred euros. Thanks to private credit is now Even despite a Schufa entry, applying for a loan is no longer a problem. Due to the large sums that can be saved by a quick and easy loan comparison, it would be a mistake not to compare, wouldn't it?
Carry out a credit comparison online
A loan comparison can be made online with just a few clicks. Konto-Kredit-Vergleich.de and other service providers offer a good overview of the different conditions on the market. The comparison is anonymous. First of all, no personal data has to be entered and there is no query at SCHUFA. After entering the desired loan amount and term, the comparison calculator calculates the conditions at the various banks. The comparison calculator shows various available offers, but is not a complete market overview. Branch banks are not part of the comparison calculator on this website. Therefore, ask your house bank about their conditions, provided you have the nerve and patience for the process. The loan offers are clearly listed in the comparison calculator and are linked to the bank* so that the loan can be taken out directly if desired.
On Auf Konto-Kredit-Vergleich.de there is next to credit, by the way also still the possibility checking accounts, roboadvisors and depots to compare with each other. With easy-to-use and practical comparison calculators, this can be done online in just a few minutes. In addition, test reports and counselor created for various checking accounts.
What else should I look out for when comparing loans?
Many banks offer customers with better credit ratings (How can I find out my creditworthiness for free?) better conditions. The lowest interest rate is displayed in the comparison calculator. There is also a representative example (Repr. example) on the interest rate. Most customers receive this interest rate. The customer only finds out the personal interest rate when they enter their personal data on the bank's website. This can sometimes be significantly higher. If you want to avoid this, you can make sure that the specified interest rate is not too large. Some banks also grant loans regardless of creditworthiness. This is for example at ING been the case for many years. Lure offers can also be exposed by the fact that there is a large gap between the representative interest rate and the borrowing rate.
*Affiliate link: The website receives a commission through the purchase or transaction via the link.
Advice article on free checking accounts
Read more about opening free checking accounts at the following banks (click on the logo)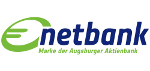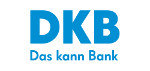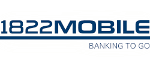 We are sorry that this post was not useful for you!
Let us improve this post!
Tell us how we can improve this post?