Lately, more and more people are talking about cryptocurrency. So, you wonder what blockchain is and how to start trading cryptocurrency? Our collection of the best books about cryptocurrency will help you understand bitcoin, blockchain and the niche as such.
The best books for getting started with cryptocurrency and blockchain
For all the people who are interested in buying Bitcoin and are still new to cryptos, there are some great books on cryptocurrency available. While Bitcoin was the first token to hit the market in 2009, the industry has evolved into a global payment solution that has the potential to take hold in our world. Here are some of the best books on cryptocurrency and blockchain that you should read to learn more about cryptocurrencies. 
1. cryptocurrency books: digital gold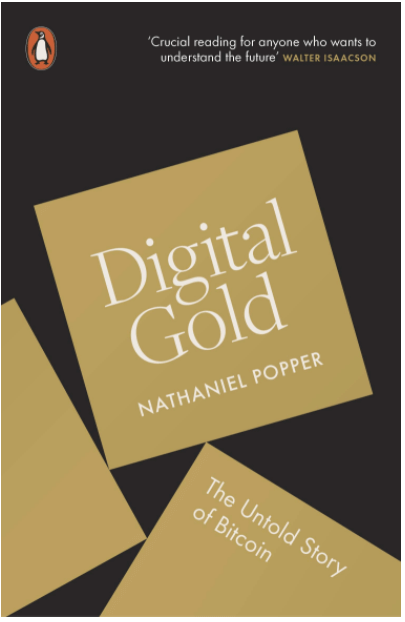 The book Digital Gold is an offbeat story about a group formation and charts the rise of bitcoin technology through the eyes of the movement's colorful personalities. These include a Chinese entrepreneur, an Argentinian millionaire and the unseen inventor of Bitcoin, Satoshi Nakamoto. He tells how Bitcoin has already made many people rich, but also how Bitcoin has cost people imprisonment.
Digital Gold is suitable for you if you are interested in the beginning of bitcoin. The different camps are presented in detail.
The book also analyzes the various events that have influenced the Bitcoin price. This includes, for example, the story behind mtgox or the Silk Road. The book also contains a technical explanation of Bitcoin. Digital Gold is suitable for you if you want to delve deeper into the topic.
2. cryptocurrency books: the blockchain revolution
One of the most influential living theorists on economics and society is the author of this book, Don and Alex Tapscott. In November 2013, Don was voted the fourth most important business thinker in the world by Thinkers50. Co-author is Alex Tapscott, CEO of a consulting firm that builds blockchain companies called Northwest Passage Ventures.
In Blockchain Revolution, Don and Alex Tapscott bring us a brilliantly researched, highly readable and must-read book about the technology powering the future of business. The Blockchain Revolution is the business leaders handbook for the next decade and beyond.
In their book, Don and Alex Tapscott clearly present the functionality and possible uses of the blockchain. However, the Blockchain Revolution is not a purely technical book. Anyone who wants an easy-to-understand book on the subject of blockchain and its importance for the future is well advised to buy Blockchain Revolution.
3.Blockchain: Blueprint for a New Economy
This reading is part of an already existing one O'Reilly series and describes everything you need to know about blockchain technology and cryptocurrencies. This book looks at the social and philosophical implications of blockchain and bitcoin technology.
Topics include:
Concepts, properties and functionality of Bitcoin and the blockchain
Using blockchain for automated tracking of all digital ventures.
Identity verification and cheaper, more efficient services that can traditionally be provided by states.
Unlike other books, Blockchain: Blueprint for a New Economy does not go into deep technical detail. The book presents essential concepts, but focuses more on the possible use cases of blockchain than explaining the concept behind it. This book is therefore aimed more at the business manager who wants to find out more about a trendy topic. If you want to learn more about block chain technology, you should look elsewhere.
4 Mastering Bitcoin: Unlocking Digital Cryptocurrencies
You want to be part of the technological revolution that is taking the financial world by storm? Mastering Bitcoin offers the reader the necessary knowledge and the start into the fascinating world of Bitcoin. Whether you're building the next killer app, looking to invest in a startup, or just curious about the technology, this handy book is essential reading.
The book is a comprehensive introduction to Bitcoin and explains the technical basics of Bitcoin and cryptocurrencies. From using a bitcoin wallet to buy a cup of coffee to running a bitcoin marketplace with hundreds of thousands of transactions or building new financial innovations together.
Mastering Bitcoin goes technically in-depth without beating around the bush or artificially prolonging the topic with BlaBla. Mastering Bitcoin is aimed at programmers who want to understand the concept of blockchain. The book does not go down to the code level, but manages to explain the main ideas behind blockchain technology in a good and understandable way. In the Bitcoin hype, the book stands out positively because it remains purely technical. Political matters are left out. This has resulted in a timeless book that everyone who is really interested in Bitcoin and blockchain should read.
5.The Age of Cryptocurrency
More and more people are interested in Bitcoin and other cryptocurrencies. But why? You will find an answer to this question in In The Age of Cryptocurrencyy find. The authors of this book, Wall Street reporters Michael J. Casey and Paul Vigna, describe everything you need to know about blockchain technology and crypto in an easy-to-understand format.
Digital money is poised to spark a revolution, one that could reinvent traditional financial and social structures while bringing the world's billions of bankless individuals into a new global economy. Find out everything you need to know about the functions and origins of cryptocurrencies in this outstanding book.
6. Blockchain for dummies
Blockchain for Dummies explains all the essential and important things you need to know about this exciting technology. The book covers the technologies behind Blockchain and shows you how existing Blockchain solutions work in the real world. You will be able to create a working blockchain-based application using a guide!
Learn about blockchain now with Blockchain for Dummies and be ready to make the changes to your business that your peers and competitors will later wish they had. Discover ten ways blockchain can transform business. Find out how you can apply a blockchain solution. Discover how you can make data more secure. Learn how you can collaborate with vendors. Filled with vital information and tips on how this new technology can change your business for the better, this book will not only show you the full potential of Blockchain, but your own!
7. Art of War
The Art of War book is one of the oldest and most successful books on military strategy in the world. The book is one of the most influential and popular military classics in China. In Asia it has remained the most important military tract of the last 2000 years. It had an impact on Eastern military thought, economic tactics and beyond. According to the author, Sunzi, the art of war is based on two important tools of military behavior - tactics and strategy, using some of the conflicts that help you overcome the conflict.
As the basis for this book, Dean Lundell wrote The Art of War for Traders and Investors. A book that will help you apply those very two important elements, tactics and strategy, to real trades. This book looks at Sunzi and the Art of War from a business perspective. The first part of the book, Sunzi on the Art of War, looks at the strategies and negotiation techniques outlined in Sunzi's famous text.
The second part of the book, Discussions: Application to Business, looks at how Sunzi's theories and principles are applied in modern business and management. This book is written based on Sunzi's famous dictum: "Knowing ourselves and knowing our opponents will guarantee success every time." Private investors as well as business people who want to learn more about their Chinese competitors will benefit greatly from this book. Even though it is not about cryptocurrency as such, the book provides good foundation for reading more books on cryptocurrency.
We are sorry that this post was not useful for you!
Let us improve this post!
Tell us how we can improve this post?