There are many ways to earn money with your own car. You can use your car as advertising space, test workshops or earn money with car sharing, car pooling or with Uber with your car. In addition, owners of e-cars can use the GHG quota and sell pollution rights to companies to earn money with your e-car. In summary, you can get this earning from your car:
| Possibility to earn money with the car | Earnings |
| --- | --- |
| 1. rent car as advertising space | 30 - 300 € per month |
| 2. test workshops | 200 € per test |
| 3. earn money with the car through car sharing | 100 € per month |
| 4. earn money as UBER driver:in | 10 - 30 € per hour |
| 5. earn money on your rides through carpooling agencies | 18 € per 100 km |
| 6. earn money with the e-car | 300 € per year |
1. earn money with the car: Rent out car as advertising space
Earning car advertising space: 30 - 300 € per month.
You can earn money with your own car by renting it out as advertising space. In this case, a specialist workshop places company logos on the vehicle. The logos usually remain on the car for 12 months, 24 months or 36 months. You receive remuneration for this time.
You can contact an intermediary platform to earn money with your own car as advertising space or approach smaller entrepreneurs directly. The remuneration for renting out the car as advertising space depends on the vehicle model and the annual advertising budget. Mileage. But also where the kilometers are driven plays a role. You can earn the most money with your own car if you have a newer model that is driven many kilometers as close to the city as possible or even in the city center. This is where most people see it. The earnings are between 30 € and 300 €.
2. earn money with the car: Test workshops
Earnings Workshop ester: approx. 200 €
You can also earn money as a workshop tester on behalf of TÜV or Dekra. TÜV Süd gives workshop testers a discount of up to 100 % on the inspection. At TÜV Rheinland, on the other hand, you can earn up to 200 € as a workshop tester with your own car.
The workshop test is carried out in several steps:
First, you make an appointment with a TÜV service technician who will prepare your car with defects. Of course, the TÜV will not install any safety-critical defects in the vehicle.
Then you make an appointment at the test workshop and bring the prepared car over.
Now a new appointment with the TÜV service employee is necessary to check what defects the workshop has found.
If you're short on cash and your car is due for its next MOT, testing a garage is a great way to save money on the inspection.
3. earn money with the car: Car sharing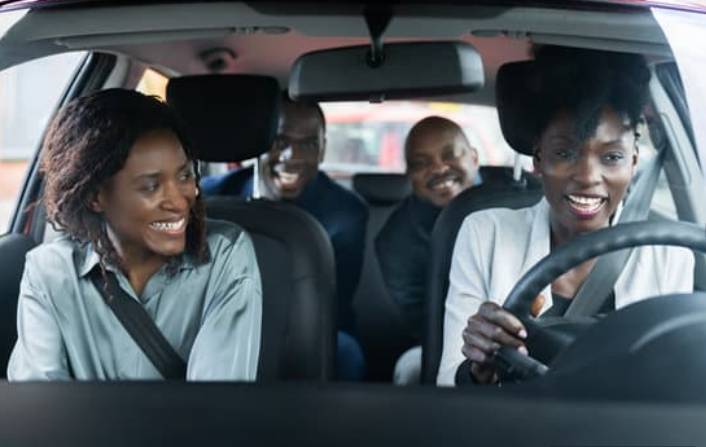 Merit private car sharing: 100 € monthly
Private car sharing is a special form of classic car sharing. Private car sharing is a simple way to earn money with your own car. You arrange the use of the vehicle via a private contract with an acquaintance or a neighbor. It is common to receive money from the neighbor for kilometers driven or for the duration of use of the car.
Especially in urban areas, you can create a pretty decent extra income through private car sharing. Services like getaround have professionalized private car sharing.
4. earn money with the car: UBER
Merit Uber: 10 - 30 €/h
Many cities need Uber drivers. That's because the ride-hailing company is an affordable alternative to cabs. As an Uber employee, you can work as a full-time driver or only occasionally take on driving tasks. Thus, you can also start part-time with a side income as an Uber driver. Especially in the beginning, it also makes sense to offer existing rides anyway and thus earn some money. The earnings as an Uber driver are between 10 and 30 euros per hour, depending on the route and time.
5. earn money with the car: Carpooling
Earning Carpooling: 18 € /100 km
Carpooling is also a great way to earn money with your own car. Simply register on the appropriate portal (e.g. BlaBlaCar) and take a passenger with you on your next long trip. For a 500 km trip prices of about 30 € per person are common. If you take 3 passengers with you, you can earn 90 € with your own car. This corresponds to 18 cents per kilometer, which already completely covers fuel and wear and tear for many cars.
6. earn money with the car: GHG premium for e-car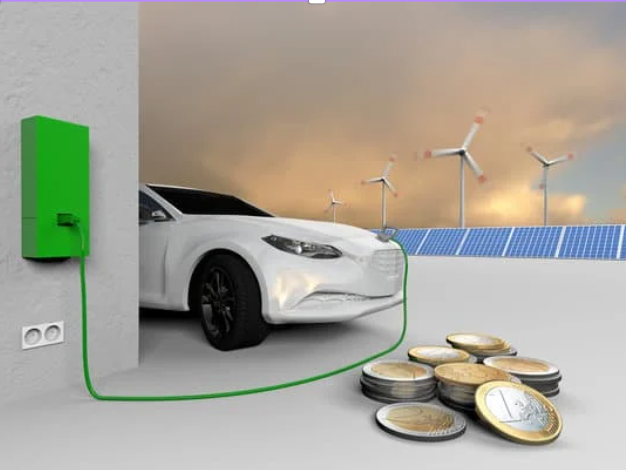 Earning with the e-car: 300 € per year
Owners of electric vehicles in Germany can now receive a bonus of several hundred euros per year by participating in the Greenhouse Gas Program (GHG Program). This involves selling the greenhouse gas saved. As a result, earnings with the e-car of about 300 euros per year are possible. But e-microcycles such as electric scooters and motorcycles can also benefit from the premium.
How you can benefit from the GHG quota with the e-car and earn 300 € per year
The GHG quota, requires petroleum companies to reduce CO₂ emissions caused by their fuels. The level of reduction is set by the government and is currently 7 %, but will increase to 25 % by 2030. If a petroleum company does not meet its quota, it must pay a fine or buy pollution rights. Electric vehicle owners can then sell the saved greenhouse gases to the polluting company. In exchange, e-car owners receive ADAC about 250 to 350 euros per year. The program is also open to owners of electric motorcycles and scooters.
Earn money with the car: Advantages and disadvantages of all options
advantages
You have many opportunities to earn money with your own car
You can combine several ways (or all of them!) to increase your earnings with your own car
Meet new people by giving rides to others via ride-sharing services or Uber
Plus, you'll get to know your neighbors better by carpooling, which will also earn you some cash
Furthermore, you will learn more about cars and car technology by testing for TÜV or DEKRA workshops (without prior knowledge).
Interesting advertising on your car is a popular "small talk" topic that you can use to strike up conversations with neighbors, friends and acquaintances.
Disadvantages
Not all cars can be covered with advertising.
The advertising might be too intrusive, or not to your taste (check beforehand!)
Looking for a passenger takes time
Carpooling and Uber rides may require small detours
How good is your own car for making money?
The own car offers the many possibilities that you have from can use today to earn money. If you need the money quickly, ride-sharing portals such as Uber or BlaBlaCar are a great way to earn some extra cash without any hassle.
More lucrative ways to earn money with your own car, however, are often stickering with advertising and private car sharing. The advantage of these two options is that you earn money month after month with your own car. But also the testing of workshops in the context of a HU/AU for the TÜV or DEKRA are well remunerated activities with which you can earn something extra with your own car without prior knowledge.
So find out what opportunities are available in your area and find out which one suits you best to earn money with your own car.
Earn money with your car: Alternative opportunities
Alternative ways to earn money you can find in the article earn money today and Double money in one month. Among the most attractive ways to earn money in this regard is the affiliate marketing. But also with Trading or Copy trading can succeed in earning money, if you deal with the markets and their movements.
We are sorry that this post was not useful for you!
Let us improve this post!
Tell us how we can improve this post?