Erfahre in folgendem Testbericht, welche Erfahrungen ich mit dem kostenlosen Smartphone Girokonto 1822mobile gemacht habe. Wie seriös ist die Bank und was bietet sie?
With the 1822 Mobile, the N26 (Review N26, To the N26 Bank) seit 2017 nun ein ernstzunehmender Rivale entgegen. Die 1822direkt ist die Direktbank der Frankfurter Sparkasse. Damit nimmt sie eine Sonderrolle unter den ansonsten regional operierenden Sparkassen ein.  Dies macht sich für Kunden durchaus positiv bemerkbar: Die Gebührenstruktur der 1822direkt ist deutlich günstiger als bei der örtlichen Sparkasse.
1822 mobile Girokonto Konditionen im Überblick
Account tip
basic price
Minimum deposit
Interest charges
Free credit card
overdraft facility
Free cash
bonus
Offerer





Grund­preis: Ab 0,01 €/ Monat: 0 €,
Ansonsten: 1,90 € monatlich
Minimum deposit:0,01 €
Interest charges: 0,00 %
Credit card: free Mastercard
Dispo: 7,17 %
Free cash: Yes
Big Bonus!
To the provider:
1822.de

At a glance – The 1822mobile quick check
Smartphone offshoot of 1822direkt – the direct bank of Frankfurter Sparkasse (Test report 1822direct, Link to 1822 directly)
Operation exclusively via app. Fingerprint login possible.
Free account management even without a monthly payment
Free credit card
Kostenlose Girokarte (Sparkassenkarte)
Google Pay integration announced
To offer:
1822mobile.de
1822mobile checking account: is there an account management fee?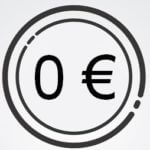 Das Girokonto der 1822mobile ist ein weiteres bedingungslos kostenloses Girokonto. Es stellt sich seit 2017 von der Ausrichtung dem App-basierten Konto dem N26 current account against.
1822mobile checking account – Withdraw cash free of charge – WORLDWIDE
In Germany you can withdraw money from all Sparkasse ATMs free of charge. Use the Sparkasse card for this
Outside of Germany: Cash withdrawals with a credit card outside of Germany are free of charge worldwide*
Make sure you use the right card. Use the credit card abroad, the Sparkasse card in Germany. With 2 %, at least 5.11 euros, there are high fees for cash withdrawals in Germany when using the credit card in Germany! If the Sparkasse card is used outside of the Sparkasse network, there is a fee of 1 %, at least 6 euros. These fees are completely avoidable by using the right card!
*Please note the following: In some cases, individual fees are charged by the ATM operator. These cannot be directly influenced by the 1822. These fees will not be reimbursed by 182 2direct.
To offer:
1822mobile.de
Worldwide cash withdrawals with the Girocard or credit card - table overview
Sparkasse card
Credit card
Germany
for free
2.00% of sales,
at least 5.11 euros
Europe (in euro currency,
without Germany)
1.00% of turnover,
at least 6.00 euros
for free
world (foreign currency)
1.00% of turnover,
at least 6.00 euros
1.75% of sales
Deposit cash at 1822mobile
This is free of charge at all machines or at the Frankfurter Sparkasse counter. You can also deposit at the deposit machines of other savings banks. However, you count as a foreign customer and have to pay a fee.

Saving foxes proceed as follows: Abheben von Bargeld im Inland –> Sparkassenkarte (im Sparkassen Automatennetz) Abheben von Bargeld im Euro-Ausland –> Kreditkarte
Unfortunately, the credit card is not available free of charge, but is currently available for EUR 29.90 per year. Exception: Customers under the age of 27 receive the credit card free of charge.
Pay with the 1822mobile account
Payment is completely free in the euro area. When paying in foreign currency, a fee of 1.75 % of the turnover is incurred.
1822mobile: Google Pay/Apple Pay integration
The 1822 mobile does not currently support the mobile payment service Apple Pay or Google Pay. However, integration of the Google Pay service is planned by the end of March/beginning of April 2019 ("spring 2019"). Apple Pay is also planned, but there is no concrete date for this yet. The N26 supports both services. A clear punk for the N26 account.

Mit Google Pay/Apple Pay und der Kreditkarte geht das bargeldlose zahlen noch schneller. Die Karte muss nicht mehr aus dem Portemonnaie heraus gekramt werden. Smartphone zücken genügt und du bezahlt in Sekundenschnelle per Smartphone App. Du kannst an jedem kontaktlosen Terminal bezahlen. Liegt der Betrag unter 25 Euro genügt es, das Smartphone-Display einzuschalten. Bei Beträgen über 25 Euro muss die Freigabe per Passwort oder Fingerabdruck erfolgen.
Alternatives to the 1822mobile account
Didn't the 1822mobile account convince you? Then check out the comparison calculator weitere Konten an. Eine Bewertung der besten free checking accounts without minimum deposit can be found in the linked article.
Alternativen 1822 mobile Konto
Wenn du auf Smartphone-Banking abfährst, kommt als echte Alternative das N26 account under consideration. That N26 Girokonto ist ebenfalls sehr gut für Leute, die viel unterwegs sind, geeignet. Im Gegensatz zum 1822mobile Konto unterstützt es eine Integration von modernen Bezahldiensten wie Google Pay und Apple Pay. Beim Bezahlen in Fremdwährung wird bei N26 eine Gebühr in Höhe von 1,7 % fällig. Beim 1822mobile Konto sind es vergleichbare 1,75 %. Es hat jedoch den Nachteil, dass beim Bezahlen in Fremdwährung eine Gebühr fällig ist (1,7 %). Wer weltweit kostenlos zahlen und abheben möchte, kommt am DKB Konto nicht vorbei. Es hat sich seit vielen Jahren in diesem Segment etabliert.
In der gleichen Liga spielt auch das kostenlose Konto von o2-Banking. Es bietet als Besonderheit den Geldnotruf an.
Conclusion
liked that
The 1822mobile current account scores with completely free account management without a minimum deposit. The Best Choice voucher when registering was also convincing.
Finally, I liked the fact that the account opening can be done quickly and easily via videoident.
Didn't like that so much
What was less pleasant was that the payment services Google Pay and Apple Pay are not yet supported. The N26 account is further here. Furthermore, the bank does not offer a free credit card.
Overall I give the account 4 out of 5 stars. There is a point deduction for the missing free credit card to be able to withdraw cash free of charge worldwide. I give the account another point deduction due to the lack of support for Apple Pay and Google Pay. The account can make up for this with the 25 Euro Best Choice voucher. All in all, this results in 4 out of 5 points. In a direct comparison I draw the account of N26 current account however before.
We are sorry that this post was not useful for you!
Let us improve this post!
Tell us how we can improve this post?
summary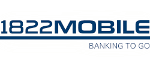 short description
Erfahre in folgendem Testbericht welche Erfahrungen ich mit ich mit dem kostenlosen Smartphone Girokonto 1822mobile gemacht habe. Wie seriös ist die Bank und was bietet sie? Mit dem 1822 Mobile steht dem N26 seit 2017 nun ein ernstzunehmender Rivale entgegen. Die 1822direkt ist die Direktbank der Frankfurter Sparkasse. Damit nimmt sie eine Sonderrolle unter den ansonsten regional operierenden Sparkassen ein. Dies macht sich für Kunden durchaus positiv bemerkbar: Die Gebührenstruktur der 1822direkt ist deutlich günstiger als bei der örtlichen Sparkasse
Author
editor
Konto-Kredit-Vergleich.de
Logo Konto-Kredit-Vergleich.de