That N26 checking account represents an attractive offer for a free checking account. Just like the banks DKB*, ING* and comdirect* the N26 account also comes with one free credit card* therefore. In the test report on the N26 account, I show what other advantages and disadvantages the account offers.
Benefits of the N26 account
The checking account is permanently free ✅
Free credit card (Maestro and Debit Mastercard) ✅
Five free withdrawals in Germany per month* ✅
Unlimited free withdrawals outside Germany ✅
No Fees for payments in foreign currencies ✅
Withdraw cash and deposit in retail branches ✅
MoneyBeam – much easier to send money to contacts than by bank transfer ✅
banking via smartphone app ✅
* You have 5 free withdrawals in the first three months. After that, you can get 5 free withdrawals instead of 3 if you
are younger than 26 years,
receive your salary, pension, student loans or state benefits for at least two consecutive months (your additional free payments begin in the following month)
you have incoming payments of at least €1,000 per month for at least two months (your additional free payouts start in the following month)
The N26 account: pros and cons
The N26 checking account is completely smartphone-based. The free account management from 0 EUR monthly incoming money including Maestro and credit card is given. The biggest pluses are: MoneyBeam – you can use this to send money to your contacts without knowing their bank details. This is how you pay back your cocktail quickly and easily.
The payment services Apple Pay & Google Pay are already fully supported by N26. You can Pay worldwide for free with the free MasterCard. You get the same with the MasterCard free cash in euro countries (1.7 % fee when withdrawing in foreign currency). The account can also convince with the easy handling of the free credit card: With the N26 credit card, there are basically no charges no fees when paying at. Whether in euros or foreign currency. This means that you can pay abroad in any currency free of charge. Furthermore, you get a very good conversion rate to the euro (and would not have to pay a fee hidden in the conversion rate. This is unfortunately common when exchanging cash).
Account tip
basic price
Minimum deposit
Interest charges
Free credit card
overdraft facility
overdraft
Free cash
bonus
Offerer
Base price: 0 €
Minimum deposit:free of charge even without receipt of money
Interest charges: 0,00 %
Credit card: free Mastercard
Dispo: 8,9 %
Overdraft: 8,9 %
Free cash: Yes
Without a bonus
To the provider:
N26.com

Uncomplicated opening
What I also like about this current account is that it is easy to open in just a few minutes online or via the app. One notices immediately that this is a modern bank that attaches great importance to simple operation and a stylish interface. The banking app itself shows the account balance in real time and breaks down all expenses by category. You will also be notified of every account movement via the app. This is how you keep your finances under control.
It is also important to know that the N26 account is relatively easy to obtain. The requirements for creditworthiness and credit bureau are not nearly as high as with DKB*, ING* or comdirect*, making the account perfect for students. By the way: that too o2 account* has lower requirements and is also well suited for pupils and students.
N26 account: Withdraw cash
Withdrawing cash is a bit more complicated with the N26 current account than with a bank account DKB*, ING* or comdirect*. However, if you know the rules, you can avoid additional fees. In principle, as an N26 customer, you can withdraw three times a month free of charge from any ATM in Germany. And without incurring any costs. The credit card must be used for this.
If one of the following criteria applies, you can withdraw money with the credit card five times a month:
You are younger than 26 years
receive your salary, pension, student loans or state benefits for at least two consecutive months (your additional free payments begin in the following month)
you have incoming payments of at least €1,000 per month for at least two months (your additional free payouts start in the following month)
As soon as you carry out more than the free withdrawals in one month, it costs two euros. It also costs two euros to withdraw money with the Maestro card instead of a credit card. When using the giro card, the two euro fee is due for each withdrawal. The Mastercard is always the better choice than the Maestro. The fees and free withdrawals mentioned refer to regular ATMs that have the Mastercard or Maestro symbol.
In other euro countries, on the other hand, withdrawals are always free of charge. If you withdraw foreign currency, there is a fee of 1.7 percent. As already mentioned, this only applies to cash withdrawals. Mastercard payments are free in any currency. That's why the N26 current account in combination with the free Mastercard is also a very good account for frequent travelers.
N26 account: deposit cash
You can use the network known as Cash26 to deposit money at numerous retailers for free. Among others, REWE, Rossmann, Penny, Real and dm will be there. For this purpose, a barcode is created by the retailer, which you then scan with your smartphone. After handing over the cash to the retailer, it appears immediately in the app. You can deposit up to €100 per month for free. A fee of 1.5 % is payable for additional deposits. Of course, you don't have to buy anything in store to deposit money. Incidentally, the whole thing also works in the other direction in the shops. You can also withdraw cash there by scanning a barcode. Withdrawals are always free.
Smartphone banking: a key advantage of N26
N26 is an internet start-up that entered the world of banking as a small business. The aim of N26 was to make banking digital and mobile. Therefore, all payments are processed via the smartphone. You can monitor your account balance and individual transactions via the N26 app. You can also do all the banking with it. So also release money withdrawals and deposits, apply for an overdraft facility and make transfers. In addition, you will receive an instant notification on your smartphone for every payment, which makes the account quite secure.
The application is also as easy and paperless as banking itself. If you are not yet a customer, you can download the app directly to your cell phone. There you carry out the application including identification via videoident. Just click on the banner or to start here.
We also liked the fact that services that are rarely used, such as applying for loans or international transfers, can be managed via the app. Everything at N26 is really paperless and smartphone-based.
transfers
Carrying out a transfer via app is actually nothing special. Nonetheless, this is a detail that has been well done with the N26 current account. The app saves bank details from all transactions carried out. A transfer to a known account can be done with the app in just a few clicks. The transfer is confirmed by push TAN. This represents a gain in security compared to the SMS TAN, since the authentication of your person does not take place via the telephone provider, but via the device. In addition, this has the further advantage that transfers can also be made with the app using a third-party SIM card (e.g. abroad). In order to be able to use the push TAN procedure, you must pair your N26 Mastercard with the app. You will receive the Mastercard by letter within a few days after opening your N26 account.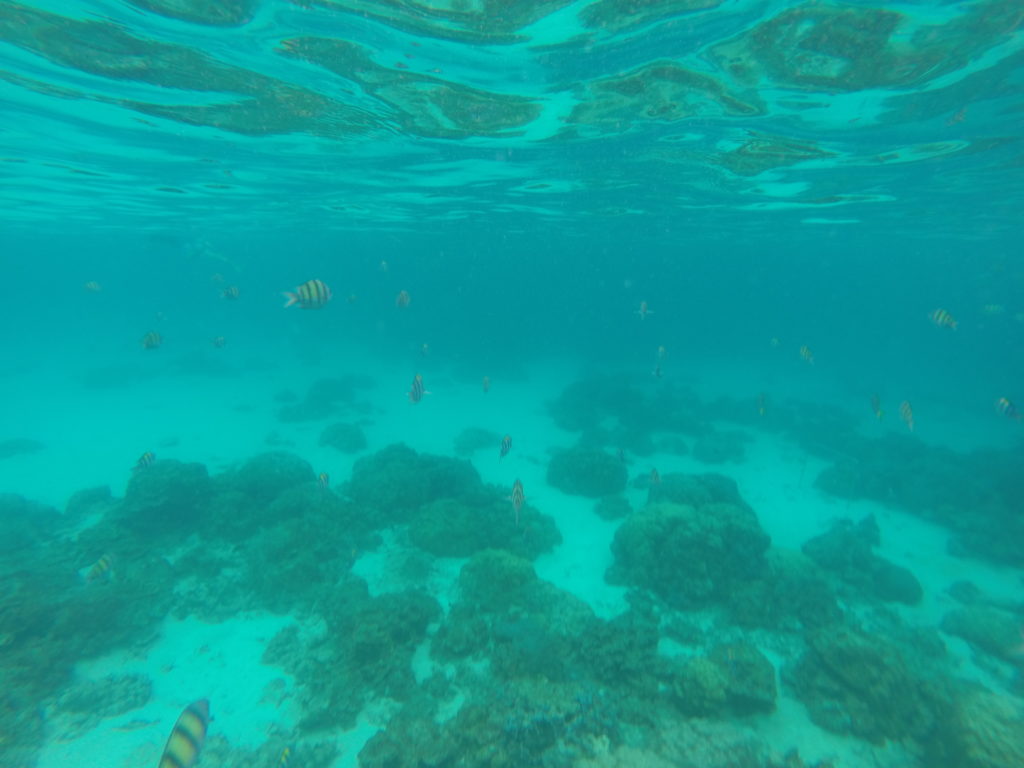 Security benefits at N26
For security reasons, you can change the PIN of the Girocard and credit card via the app. In addition, it is also possible to generally block cards for certain transactions, such as withdrawals or payments abroad. This is a great security gain, because if you don't find your card immediately, you can first temporarily block it via the app. Unblocking the card is just as quick and easy with one click via the app. With traditional accounts, however, card blocking is often associated with longer waiting times and sometimes costs.
Analysis and Statistics
All N26 current account payments are analyzed in statistics, so you can easily see what you've spent your money on. The categorization is done via both categories as well as hashtags.
Some categories are for example ATM, groceries or Bars & Restaurants. Information about retailers and payment reasons is analyzed for the assignment of the category. For example, if you send a MoneyBeam with the reference text Lunch, it will be categorized as Bars & Restaurants. If the automatically selected category does not fit, this can be easily changed via the app in a drop-down menu.
hashtags: N26 also has standard hashtags for certain transaction times (#Weekend), transaction types (#Books) or places of purchase (#Munich). You can further sort the transactions by adding more hashtags of your own. You can also simply delete the preselected hashtags.
N26: Apple and Google Pay integration
In contrast to the competitor O2 are at N26 the both Apple and Google Pay payment services can be used. Therefore, this is also a special feature, as only a few banks work with both payment services. So if you particularly like paying with your smartphone, the N26 is made for your needs!
The most important advantages of the N26 current account summarized
The checking account is permanently free ✅
Free credit card (Maestro and Mastercard as debit cards) ✅
Five free withdrawals in Germany per month ✅
Unlimited free withdrawals outside Germany ✅
No Fees for payments in foreign currencies ✅
Withdraw cash and deposit in retail branches ✅
MoneyBeam – much easier to send money to contacts than by bank transfer ✅
banking via smartphone app ✅
Disadvantages of the N26 account
Although N26 has created modern banking with many advantages, the current account is not without weaknesses. Just naming the weaknesses makes this a full N26 review. So, let's go!
No branches
One downside that you probably already expected is that N26 is an all-digital bank. Accordingly, the bank does not have any branches. So you have to do without a personal contact person with the N26 current account. A personal contact is probably less and less important for many in times of direct banks. Nevertheless, the point should be mentioned here.
Cash withdrawals may incur fees
Another important disadvantage are fees that can be incurred with the N26 current account. This refers to the fees already mentioned when withdrawing cash. This is as soon as you exceed the aforementioned free withdrawals (three or five) per month. So it's worth withdrawing a little more cash and going to the ATM less often - or just using Cash26 when shopping, for example. Nevertheless, the limitation of cash withdrawals per month is to be regarded as a disadvantage. Other direct banks such as the DKB*, ING* or comdirect* do not offer any restrictions and are also equipped with a free credit card.
Cash in foreign currency
What is not advantageous about the N26 Girokonto is the fee for withdrawing foreign currency. You have to pay 1.7 % in fees for this. However, the fee can often be avoided to a large extent, even in non-euro countries, by making direct withdrawals with Credit card free of charge the premium product N26You, or you can choose to go to DKB* go, which still offers this service for its active customers free of charge.
No giro card
Another disadvantage of the account is the two cards. These are, namely, the Mastercard and the Maestro card. What many do not know is that a Maestro card is not the same as a giro card. This is how money can be withdrawn worldwide with a Maestro card. Payments via Maestro are also possible in Germany, but the giro card system is more widespread in this country. Maestro is accepted by fewer merchants in Germany and in some individual cases it may happen that neither the Mastercard nor the Maestro card is accepted by the merchant.
Coupling third-party credit cards not free of charge
Another disadvantage of the account is that when it is used as a billing account for another credit card, the corresponding fee is 25 euros the list of prices and services for one bank reference become due. However, since most checking accounts today come with their own credit card, this fee should in practice only have to be paid by customers in very rare exceptional cases. As long as you are aware of this, this fee can easily be avoided. But if you want to connect an American Express card to your N26 account, for example, you have to shell out the 25 euro fee for the bank information. If you should apply for such a card, it is better to have it with you DKB*, ING* or comdirect* as they do not charge for the bank information.
N26 vs O2: Can the account compete with the competitor o2?
Together with Fidor Bank, o2 has also been offering a mobile current account since 2016, which is managed entirely via smartphone. The account of O2 also absolutely free. O2 does not require a minimum deposit. The check before opening an account is also only carried out in a slimmed-down form – similar to N26. So are also with O2 the requirements for creditworthiness and credit bureau are not nearly as high as for DKB*, ING* or comdirect*, making the account perfect for students.
Setting up the mobile current account from O2 is also very simple and user-friendly. To do this, you first download the O2 app to your smartphone. You will find this here*. The video legitimation then takes place in the app.
O2 Banking in bullet points
Apple Pay with O2 Banking card ✅
Free Debit MasterCard® ✅
Bonus program to collect points ✅
Send money to contacts ✅
Borrow money at short notice or activate overdraft facility via app ✅
O2 Banking works independently of an O2 Mobile phone contract✅
How the O works2 Banking app is similar to the N26 app in many ways. This is also the case with O2 the push notification for account movements. Likewise, O2 about the ability to send money to contacts via SMS or email. If the recipient also has his account with O2 the amount will be credited to him immediately. Otherwise, the recipient will be informed of the transfer via SMS or email. The recipient can then either also contact O2 register or provide their bank details. If he/she does not respond within 14 days, the amount will be returned.
You can also apply for an overdraft facility via the app. The interest rate of 7.49 % pa is below the overdraft interest rate of N26.
Tickets and conditions at O2 banking
As with N26, at O2 a Mastercard debit card provided free of charge. Three monthly withdrawals are free with the Mastercard. If you withdraw money more frequently, you pay additional fees. A special feature here is that bonus points can also be used to withdraw cash. You get the bonus points, for example, for paying with the Mastercard (further options see bullet points below).
You can not only use the bonus points for mobile data, but also for an Amazon voucher or withdraw money. For 500 MB you can withdraw cash once free of charge (additionally). For 5000 MB you will receive a 10 Euro Amazon voucher. You can find the bonus points under conditions
conditions
0.00 Euro account management fee
3 x free withdrawals from ATMs worldwide (50-300 € per withdrawal)
1MB data bonus per 1 € card turnover (can be built up for 1 year)
500MB data bonus per month with receipt of money of more than 399 € per month
1,000 MB data bonus for full account opening
Further 1,000 MB data bonus when using the O for the first time2 banking card
again 1,000 MB data bonus the first time you use the money emergency call
1,000 MB data bonus when using the installment loan for the first time
Data bonus exchange (e.g. 500 MB for further free cash withdrawals, 5,000 MB for 10 € Amazon.de voucher)
You can view all bonus points collected via the app. To do this, you exchange the bonus points for your desired rewards. The bonus can also be given away to friends.
Personally, I think the N26 account compares to O2 for the better choice. With the additional Maestro card provided by N26, you are simply more flexible when paying. Plus, N26 gives you more cash withdrawals per month for easy-to-fulfill conditions.
Overview of the advantages and disadvantages of O2 and N26
N26 overtakes incumbent banks for app downloads
In a study by Statista, the popularity of N26 was examined based on downloads.
"The app of the direct bank N26, which is only five and a half years old, has been downloaded more often in the past 12 months than the apps of the Volks- und Raiffeisenbanken, Commerzbank and Deutsche Bank. Only the Sparkasse app was loaded more often. The comparison shows how strongly up-and-coming young banks are challenging established top dogs. Young customers of the millennium generation are moving in, who grew up with Whatsapp, Spotify and YouTube and have rarely seen the inside of a bank branch. According to experts, they will also look for digital solutions for financial services instead of resorting to classic sales channels and products. The pressure to consolidate on the banking sector is therefore enormous and is also being intensified by the low interest rate level and the associated cost pressure."

Statista's assessment of the popularity of N26
More infographics can be found at
extra
Conclusion N26 account
liked that
The N26 current account scores with completely free account management without a minimum deposit. We also liked that the payment services Google Pay and Apple Pay are fully supported. Also nice: the free credit card and worldwide availability of cash. The numerous features and easy-to-use mobile banking make the account a viable alternative. The easy blocking and unblocking of the cards was just as convincing as the worldwide free payment.
Didn't like that so much
It should be noted that the Maestro card is not quite equivalent to a giro card (EC card). Although most merchants also accept Maestro cards these days, giro cards are more common in Germany. The Mastercard is also a debit card. This can lead to complications when booking rental cars. If you can do without these details, you get a good account with the N26, which helps you to keep expenses under control and is fun to use.
Overall I give the account 4 out of 5 stars.
Didn't the account of the N26 convince you? You might find about the comparison calculator something more appropriate?
*Affiliate link: If you go through one of these links from my website to a vendor, I may receive a commission. There will be no additional costs for you. For the use of these links a ❤️ THANK YOU! ❤️
Disclaimer: This is well researched but non-binding information.
We are sorry that this post was not useful for you!
Let us improve this post!
Tell us how we can improve this post?