Many people have gotten into financial difficulties as a result of the corona crisis. A loan without SCHUFA often seems to be a quick way out of the misery in the corona crisis, after all, the application is unbureaucratic, simple and quick. However, the account-credit comparison recommends taking out a conventional installment loan.
SCHUFA
SCHUFA evokes rather negative associations in many people. The credit bureau is feared because many worry they would have stored negative information about themselves. Therefore, many consumers want to get a loan without SCHUFA information. Konto-Kredit-Vergleich.de would like to bring light into the dark as an educational platform: It is not uncommon for concerns about the SCHUFA score to be unjustified and a loan with SCHUFA income can also be obtained. Often at significantly better conditions.
What SCHUFA does: The scoring process
SCHUFA is a so-called credit agency from Wiesbdaden. The name stands for Protection association for general credit protection.
SCHUFA receives information on the payment behavior of private individuals from banks, electricity suppliers and mail order companies. If you do not meet your loan obligations, for example, the bank can report this to SCHUFA. In return, banks and other institutes can access the history of a person's payment behavior stored at SCHUFA. This history is part of your creditworthiness.
SCHUFA calculates the probability that the person concerned will fulfill the contract, i.e. repay a loan on time. This probability is based on your credit rating and is also known as the SCHUFA score. The calculation of the failure rate is based on the saved history. The Schufa Score is the first key figure that SCHUFA forwards to banks before lending.
The second information that SCHUFA forwards to banks is whether there are negative characteristics. Negative features are, for example, a failed loan or an account in liquidation. Statistically, you are unlikely to have negative traits about you: only 9.2 % of the records in 2018 contained negative entries. (Source: SCHUFA CreditCompass 2019)
At German banks: No credit without a SCHUFA query
If you want to take out a loan from a German bank, you cannot avoid SCHUFA. The law obliges German banks to check the solvency of their customers. The easiest way for the bank to do this is to use credit bureaus such as SCHUFA. For the bank, it is about minimizing the risk of a loan default. A loan default would cost the banks dearly. Ultimately, however, the accuracy and rigor of the bank also has a decisive advantage for the customer. The check ensures that the customer can afford the loan.
If the monthly repayment rate cannot be met by the customer, there is a risk of over-indebtedness. Therefore, before the loan is granted, the bank also wants to know whether the customer will repay further loans on time.
Most German banks in Germany use SCHUFA as part of their credit check. It happens that banks use other credit agencies such as Boniversum or Infoscore. However, the principle of these credit bureaus is comparable to that of SCHUFA.
SCHUFA query is part of a larger credit check by a bank
One credit check of a bank is multidimensional. The SCHUFA query is only part of it. Other components of the credit check are income and the comparison of the regular Income and expenditure.
Check your SCHUFA entry
Errors happen with SCHUFA entries. Do you have the impression that the bank is unjustifiably refusing you a loan with a SCHUFA entry? It may well be that the SCHUFA score is incorrect. Take advantage of the opportunity once a year Access the SCHUFA score for free. If errors are discovered here, you can arrange for incorrect information to be corrected or for obsolete entries to be deleted.
The Swiss loan: A way for high earners to get a loan without SCHUFA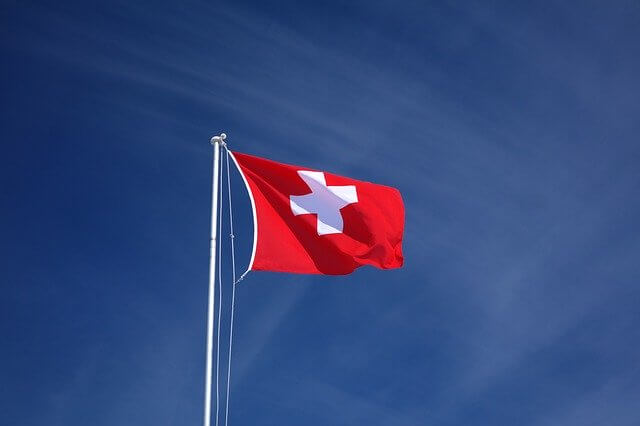 Since you can't actually get past the SCHUFA or other credit bureaus at German banks, there is no way to get a loan from a German bank without SCHUFA. It's different with foreign banks. The most common is the Swiss loan. Here the money comes from a Swiss bank and flows into your account without a SCHUFA check.
However, this does not mean that Swiss banks do not carry out credit checks. A certain minimum income is usually required. Another condition for taking out a Swiss loan is a permanent employment relationship. A third piece of information that Swiss banks would like to know is whether other loan agreements already exist.
for unemployed, Pensioner, students or trainee it is therefore usually not possible to take out a Swiss loan. I have linked corresponding advice articles on how you can still get money.
Unfortunately, a loan without SCHUFA also has disadvantages
Yes, unfortunately that's how it is. No advantage without a disadvantage. The interest rates are higher for loans without SCHUFA. The reason is simple: the lender is less able to assess you and therefore assumes the worst. So the lender raises interest rates.
The maximum loan amount for loans without SCHUFA is usually limited. Usually, a maximum of 7,500 euros can be taken out with a credit bureau-free loan – with ordinary ones installment loans Significantly higher loan amounts are usually possible.

⚠ Dubious providers cavort with loans without SCHUFA ⚠
Bei einem Kredit ohne SCHUFA solltest du vorsichtig sein. Auf meiner FB-Seite erhalte ich täglich diverse Anfragen und Spam Beiträge von angeblichen Anbietern "seriöser" schufafreier Kredite. Wenn du dich für einen Kredit ohne SCHUFA interessierst, solltest du vorsichtig sein. Folgende Kriterien können dir dabei helfen unseriöse Anbieter zu entlarven:
Upfront Fees: Reputable providers who arrange a loan without SCHUFA information never require an advance payment in advance. Even particularly fast processing is not invoiced separately by such providers.
Expensive hotline: Telephone contact should be possible via a normal number or a free 0800 number. If this is not the case, the provider is not serious.
Credit and insolvency advice from a single source: If you have problems paying back existing loans, do not take out another loan including insolvency advice from a single source. Instead, get help from a professional and independent debt counselor. the charity, diakonia and the Red Cross are the first points of contact for this.
Expensive additional products: The alarm bells should also ring if the provider tries to charge you for nonsensical additional products such as consulting services and insurance.
Excessive shipping fees Contract documents are not sent by reputable providers as cash on delivery. Shipping fees for contract documents do not inspire much confidence.
No imprint and contact only via e-mail If the provider does not have an imprint, you should refrain from doing so.
You can find a reputable provider of a loan without SCHUFA via the Form from our partner.
Viele Anbieter die mich über Facebook mit Werbung zu spammen, zahlen das versprochene Geld vermutlich niemals aus. Hast du vorab Gebühren an die Kreditvermittlung oder Beratung gezahlt, hast du kaum Chancen dein Geld gerichtlich wieder zu bekommen. Es ist deshalb ratsam Kreditanbieter vorher genau unter die Lupe zu nehmen.
A loan is also possible with a negative SCHUFA entry - Here you can make a free and SCHUFA-neutral comparison
Do not be afraid of the SCHUFA - a credit bureau-free loan is often not necessary
Consumers who need a loan are often concerned about whether the SCHUFA score is bad.
According to the SCHUFA, however, this concern is usually unfounded: over 91 % of the data sets did not contain any negative entries in 2018. (Source: SCHUFA CreditCompass 2019). A checking accountthat is not in the overdraft facility and no backlog of current loan agreements contribute to this.
But even if you've gotten into financial difficulties before, these negative entries won't stay in the SCHUFA file forever. SCHUFA must comply with certain deletion deadlines. After this period, which can vary depending on the type of entry, the negative entry will be deleted and no longer visible to anyone. If you want to know what SCHUFA has saved on you, you can request information about it once a year free of charge.
If you want to know what SCHUFA has saved on you, you can request information about it once a year free of charge.
Credit without SCHUFA: tips for consumers
Give it a try: A loan request from a normal bank costs nothing
Consumers often underestimate their creditworthiness. Fortunately, this concern is often unjustified. Before you take out a loan without SCHUFA with possibly very high interest rates, you should ask a conventional bank. If you have previously obtained a free SCHUFA self-assessment, you can realistically assess your chances and are spared any nasty surprises.
In times of need, the devil eats flies: Credit bureau-free
You should only take out a loan without SCHUFA in an emergency. If your loan request has been rejected by various banks, there may also be something wrong with your financial situation. The rejection is also a warning signal: be careful, something doesn't fit here.
Do you have your spending under control? Are you sure you can pay back the loan? Perhaps taking out another loan would push you deeper into the debt spiral. If you have lost track of your expenses, get professional help from a debt counselor. the charity, diakonia and the Red Cross are the first points of contact for this.
A loan comparison should always be neutral to Credit Bureau
Of course, you should check the conditions of different providers before taking out a loan. You should pay attention to what information is passed on. The Schufa should only receive a request for the conditions ("Request credit conditions"). Because only this request does not affect your SCHUFA score.
If instead the feature "credit request" is sent to SCHUFA, it can have a negative impact on your score. Ask the provider if you are unsure which request is being made.
The loan comparison from our partner Smava is always Credit Bureau neutral. All inquiries will be treated as a credit condition inquiry. This means you don't have to worry about your score. Thus, the comparison is not only free of charge, but also non-binding.
Avoid over-indebtedness, keep an eye on costs
There are a few simple tricks to keep a better eye on your expenses. This includes creating an income-expenditure overview. There are also numerous apps that can make your work easier.
In addition, it is advisable not to buy in installments too often, because even smaller financing contributions quickly add up. Better it is a financial cushion on one cash account to create, so that you can fall back on larger purchases. In general, the financing of consumption should remain an emergency.
However, strokes of fate are often the reason for taking out a loan. If you are overwhelmed by your expenses due to unemployment or illness, it is advisable to seek professional help from a debt counselor.
You can find a loan with or SCHUFA information about this Form from our partner – So you only have to make one request. The request is of course neutral to the Schufa!
Any questions, comments, criticism? Write a comment!