Sometimes money runs out quicker than you think: The Washing machine strikes, the new apartment got to newly furnished become or yours automobile needs an urgent repair.
In such a case, time is often short, and the way to the bank advisor is often lengthy and bureaucratic. Finally, in addition to your money problem, making an appointment, waiting for a confirmation, appearing in person at the bank branch and paperwork are also on your to-do list. It is not uncommon for one to be left empty-handed after 2-3 weeks. It's easier and faster Online loan comparison on Konto-Kredit-Vergleich.de. With the calculator, you can find the best loan for your needs in just a few minutes. In addition, you can easily and easily conclude the loan directly online and upload your evidence.
Credit comparison for installment loans for retirees, students, car financing and much more!
Loan comparison: I need to know that as a borrower
Borrowers can use one credit comparison anonymous and free Credit offers from several banks compare.
In addition, with the help of the comparison with the same modalities, the Interest burden greatly reduced become - leaving more money for the beautiful things in life!
The comparison is very simple: Give them desired loan amount, purpose and term on: the comparison calculator starts automatically.

Tip: Be sure to pay attention to the light gray text in the comparison calculator. Representative interest rate examples are given here. This means that you can usually expect this interest rate from this bank. assistance representative interest rates you can unmask lure offers from banks immediately! These interest rates are also called 2/3 interest, since at least 2 out of 3 people receive this interest rate or a better one. The actual interest rates always depend on your creditworthiness.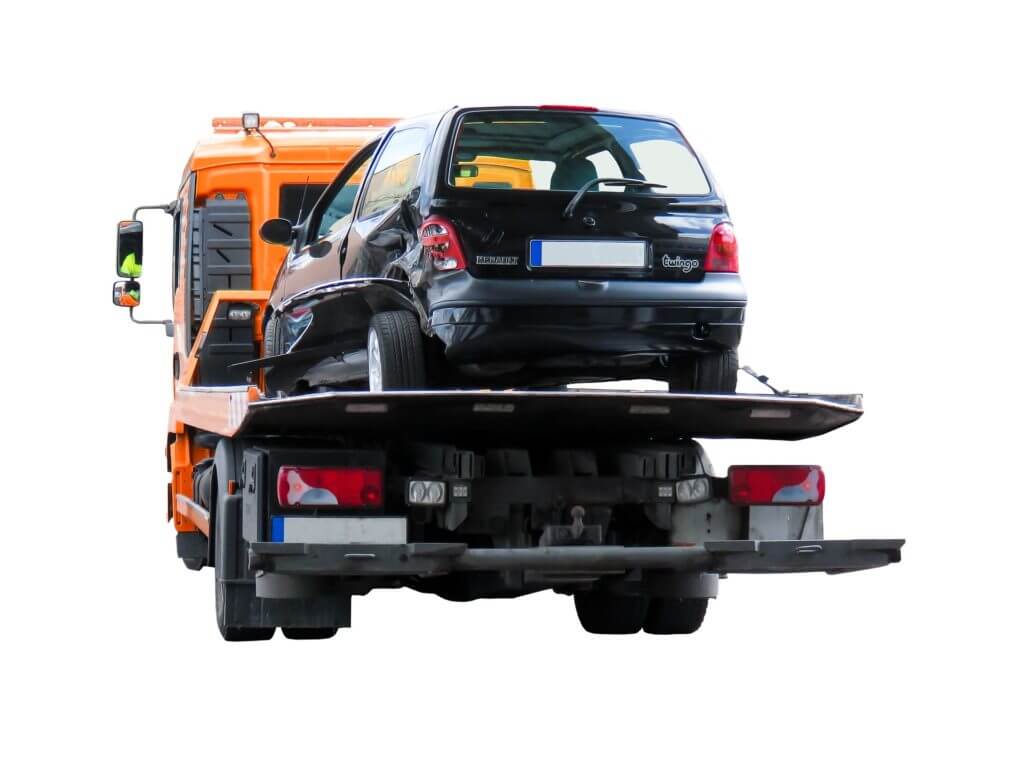 Credit comparison: What are the advantages?
The loan comparison is worthwhile for borrowers for the following reasons:
Uncomplicated: The data query is quick and easy and takes place via self-explanatory input masks. Of course, the service is available around the clock, including public holidays, Saturdays and Sundays. Interested parties can see around 20 offers for comparison at a glance.
Simple, fast and reliable: Banks that guarantee better loan terms are ranked better and end up higher in comparison. Also note mine Pro tip.
Personal advice on request: If you wish, a personal advisor will be happy to call you back: Please note this on the bank's contact form or, alternatively, send an e-mail to me.
Immediate approval: You need the money now and not at some point? Banks that offer instant confirmations are marked separately in the calculator. Pay attention to the clues. Compared to other banks, the processing time is usually 2 days.
Save nerves, time and money: You don't have to go to the bank in person and save time, nerves and money! For faster processing, pay attention to which bank offers VideoIdent as an authentication method. This speeds up the process by about 2 days.
No costs before closing the loan! Because the loan comparison and a possible consultation are completely free of charge.
The advantages of the loan calculator shown enable customers to find the cheapest loan for their situation from a large number of loans.
Credit comparison: How does it work?
The individual steps that applicants have to carry out to provide the loan offers are very simple. The steps are as follows:
Choose from the Installments or Mini Loan tabs
Do you only want a small sum, ie less than approx. 1,500 euros, it is a mini loan. For amounts above 1,500 euros, you select installment credit. By the way: Mini loans are so called because it is possible to borrow only minimal amounts of money. It is possible to record 50 euros and less. If you only borrow the amount of money you actually need, you minimize your interest payments.
Enter your desired amount
Enter your desired loan amount here. Mini loans are available from less than 50 euros up to around 1500 euros. Installment loans are available from around 500 euros up to a maximum of 250,000 euros.
Enter term
What credit term do you want? Select accordingly from the drop-down menu. Mini loans are available to you from a term of one month. You can take out installment loans for periods ranging from six to 120 months (or ten years).
Select intended use
The bank wants to know what the money is needed for. The choice often has an impact on the interest to be paid. For example, a bathroom renovation loan is usually cheaper than a summer vacation loan. The reason: When renovating a bathroom, the equivalent value is retained. For the bank, this means greater security, which is why they lower interest rates in return.
Start comparison calculation
Once the three basic details of the loan amount, term and intended use have been entered, the tool automatically starts the comparison calculation. The result will be available to you in a few seconds. Decide on an offer. Also note mine Pro tip.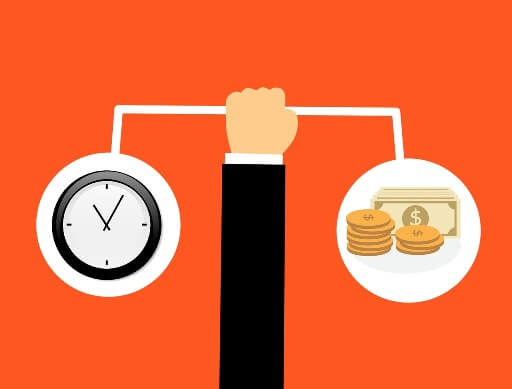 Check offers in detail and make a loan request
The comparison calculator shows a selection of available loans. The loans are sorted by interest in ascending order. All essential information is available in the product details tab. In the tab you will find out:
What loan amounts the bank grants
which Credit terms the bank offers
How interest rates move
The monthly rate (which is higher if you have a bad credit rating)
In the gray text below the loan offer, representative interest rate examples are given. This means that you can usually expect this interest from this bank. With the help of the text you can unmask bait offers from banks immediately!!! The actual interest rates always depend on your creditworthiness
Credit comparison online: Which types of credit can be compared?
The loan comparison provides an overview of the interest on different types of loans:
Installment loan or mini loan with free use:
There are no further requirements here. As the name suggests, the loan can be used freely. Installment loans usually range from €1,500 to €50,000. Loans of up to €300,000 can be taken out using the Konto-Kredit-Vergleich.de comparison calculator. Mini loans are usually between €50 and €10,000, but can also be taken out for as little as €50. The disadvantage of the freely usable installment loan is usually slightly higher interest rates compared to earmarked loans (such as modernization or car loans).
Credit rescheduling is a new loan to replace an old loan. This is always useful if the new loan has more favorable terms than the existing loan. In order to improve the overview of your own finances, rescheduling several loans into one larger loan can be an extremely useful measure. You can find in the post "Which bank gives credit despite debts?In addition to the advantages and disadvantages presented here, an intensive examination of the topic of whether a loan rescheduling is worthwhile despite the existing liabilities.
Pros and cons of borrowing despite debt
Advantages of taking out a loan despite debt
It kicks immediate relief of the financial problem.
You also have the option of a cheaper loan through debt restructuring to get existing debt
Despite lower interest rates, this is also lucrative for the new bank, since the loan amount for the debt restructuring is higher than for a new loan
Debt restructuring also allows you to get old ones Residual debt insurance about a special right of termination to cancel. These are often overpriced, and debt restructuring is worthwhile for that reason alone.

the

According to the law, the old loan can be terminated at any time

possible

Fees for canceling old loans are capped by law at 1 % of the outstanding loan amount
Rescheduling existing debts is worthwhile from an interest rate difference of 0.25 percentage points
Disadvantages of taking out a loan despite debt
There is a risk more and more debt accumulate ("chain credit").
you should get through Review your income and expenses consider whether you can even afford the loan despite your debts.
In order not to debt spiral You should definitely refrain from borrowing money that you may not be able to repay.
modernization loan
The modernization loan may only be used to finance an apartment or house modernization. Depending on the bank, further proof may be required here. However, many banks from the comparison calculator do not have this requirement.
The real estate loan is used to finance an apartment or a house. The entry of a land charge in the land register of the property serves as security. Therefore, there are often the best conditions for real estate loans.
The car loan, on the other hand, may only be used to finance a vehicle. Many banks require the deposit of the registration certificate part II (i.e. the vehicle registration document) as additional security. Such a loan usually has lower interest rates than a freely usable loan. However, depositing the vehicle registration document entails additional risks for the borrower. The vehicle registration document is only issued again after the loan has been fully repaid.
Caution: This procedure may cause problems when selling the vehicle within the car loan term. The sale of a vehicle takes place "step by step". This means that the buyer of the vehicle will only pay you the purchase price after you have issued the two registration certificates. If the registration certificate II is at the bank, you cannot hand it over to the buyer, because the bank will only give you the papers after the loan has been paid off. A vicious circle. A clarifying conversation with the bank advisor can still work wonders here. If that does not help, there is the possibility of a rescheduling loan with a short term to replace the existing car loan. Here you will find further information on the subject of selling a car if the KFZ letter is deposited with the bank.
Check your ID and sign the contract with the online loan comparison
Once you have decided on a loan and received positive feedback from the bank, only two things are missing:
the signature on the contract
identity verification through an ID card check
It is best to read the contract at home and sign it there. You can take the contract with you to the post office in a closed envelope. The identity is established either via the PostIdent procedure in the post office or the VideoIdent procedure on the home laptop or smartphone.
PostID: The PostIdent coupon will be printed out together with the application documents for your loan. With the coupon and the completed and signed loan application, you go to the nearest post office. There you show your ID. Swiss Post will verify your identity and send the coupon to the bank along with your application documents. This procedure is free of charge for you.
VideoIdent: Your identity will be established via a video chat. Here you show your ID to an employee of the bank or a service provider via the webcam of your laptop or smartphone. This checks your identity and forwards the result to the bank. The whole procedure only takes a few minutes.
Send credit application - On payout waiting
If you have used the PostIdent procedure, the Post employee will send your application documents to the bank of your choice with the Post-Ident coupon. With the VideoIdent procedure, you still have to print out the loan application and send it to the bank. The bank pays the postage. The letter usually takes one working day to reach the bank. The bank then needs another two banking days to process the request. The money then ends up in your account!
Loan comparison: what documents do I need?
To complete an online loan, some documents and papers are required. Have the following documents ready to take out your loan:
identity card
List of assets (e.g. current and money market accounts, securities, real estate)
List of income and expenses
Salary slip from your employer or other proof of income such as BAFöG, pension notices or unemployment benefit I, II.
If a guarantor or a second applicant was noted in the form when the application was submitted, these documents must be submitted by both persons.
The required documents are at the discretion of the respective bank and may differ slightly from the documents listed here. The bank uses these documents to assess your creditworthiness. The better your credit score, the lower the interest rate.
Banks assess creditworthiness based on the following questions
Does the applicant have a regular income? A "yes" vote means lower interest rates.
Is this income high enough to repay the loan installments? A "yes" vote means lower interest rates.
Does the employment relationship end before the loan has been fully repaid? A "no" vote means lower interest rates.
How long is the employment relationship? The longer the employment relationship, the better for the interest.
Is there any other collateral deposited, such as a car or real estate. A "yes" vote means lower interest rates.
Positive Schufa information. Related: Which bank gives credit despite negative SCHUFA?
Many banks no longer grant credit if the Schufa is negative. Negative entries are, for example, open claims or ongoing insolvency proceedings. German citizens have the right to request a free Schufa self-assessment once a year.
>> How to apply for Schufa information online free of charge <<
Borrowing: What are the requirements?
To apply for a loan, certain conditions must be met. The reason for this is that lenders want to protect themselves against payment defaults. It also protects the customer from excessive loan amounts, which may then no longer be repayable.
Targobank has a reputation for granting loans without SCHUFA information. But that's not true: As with any other German bank, Targobank obtains information from SCHUFA.
In principle, each bank has its own credit guidelines. However, they are similar in many respects. These are often the following conditions:
Residence in Germany
of legal age
German bank account
regular income
Credit bureau information without negative characteristics for credit

In the case of negative entries, but otherwise good payment behavior, comes in Swiss credit in question

good credit
some additional collateral such as Vehicle letter for a car loan
Through special financing partners, there is the possibility of obtaining a loan despite poor credit rating. Borrowing money despite SCHUFA works in this case through banks from abroad or through the mediation of a loan from private individuals. Learn more about these providers and in the article "Which bank gives credit despite negative Schufa".
However, you should know the deal "data against good conditions" with all credit brokers. If this is not the case, you can check here whether you can get a loan on the basis of these data. 4 reasons maybe it is better to stay away from Smava should.
Improve your loan interest with the online loan comparison: Three tips for better conditions
The online loan comparison makes interest rates and monthly installments transparent. This saves you a lot of time compared to a manual comparison. To the question:
"How can I further improve my monthly payment?"
I have three valuable tips to answer here:
Tip 1: Before comparing loans, think about the term of the loan
In order to minimize your monthly rate, it is advisable to choose the term as short as possible. My additional tip at this point: Don't overoptimize! If you choose a loan term that is too short, the rate may exceed your budget if something unforeseen happens.
Therefore, the following applies with regard to the runtime: As short as possible, but as long as necessary!!!

Tip 2: Advantage of a flexible repayment
Many banks offer one special repayment right on. A special repayment is particularly worthwhile for long loan terms. Because within the period of time, the financial circumstances can change drastically several times due to children, marriage or death. So maybe one will come heritage or you will have a child, which you now have to take care of. After all, life can rarely be planned many years in advance. So it's worth going through special repayments to stay flexible.
But also one repayment pause or one variable repayment is a valuable building block to maintain your flexibility. Because the years after starting your career are often characterized by numerous changes. It's good if your credit can adapt to the situation.
Tip 3: Apply for a loan in pairs
A second applicant is always advantageous. Either a second applicant with a good credit rating makes it possible to grant the loan, or an identical loan is granted on better terms. The background to this is as follows: from the bank's point of view, the risk is now spread over two shoulders. If one borrower becomes insolvent, the second has to step in. Therefore, the bank has less risk here and rewards customers with better interest rates.
Credit received despite negative credit bureau entry
If you have a negative Schufa entry and need a loan, you will find in the guide "Which bank gives credit despite negative credit bureau?" many tips on how you can improve your credit rating and still get a loan from German banks. The best Swiss loans for Germans you will find in the Swiss credit ranking. These loans are more expensive than installment loans from Germany. However, there is no Schufa query before completion.
Loan for low-income people
People on low incomes often have a painful experience when applying for a loan: the more someone needs a loan because of their personal finances, the more difficult it is to apply. The "credit paradox" does Loans are very difficult for low earners, housewives, students, part-time workers and pensioners to obtain. But the post "Which bank gives credit for low income?" shows how and from which bank you can still get a loan as a low earner. And if the credit is not granted, you can still find it at the end of the linked article 7 alternatives, how you can get access to money despite a small income.
Loan comparison: SMAVA vs Ferratum vs Vexcash
If you are looking for a loan without SCHUFA, you should consult the loan experts at Smava* seek advice. Especially if you are looking for a loan without SCHUFA, you should ask the credit experts at Smava* seek advice. Read more about "Which bank gives credit despite negative SCHUFA?"
**Write a comment if you know a faster one!
However, Smava does not offer one Loan without proof of salary at. With Smava, a regular income of 601 euros is required. Therefore, the self-employed, students, unemployed and people in the probationary period are better off at Ferratum. ferratum* does not require any proof of income! There is also a 24-hour express credit for an additional charge. More on the subject " Express credit without SCHUFA and proof of income!"
There is a faster express loan within 30 minutes Vexcash*. The provider convinces with low fees, fast payout and high customer satisfaction. You need money today? Go to Vexcash! More on the subject "24-hour express credit without proof of income with immediate payment" you can read here.
Loan comparison for small amounts: The best small loans from 100 to 3,000 euros
Do you need a small loan of 100 to 500 euros? You can find the best providers for a loan amount of up to 500 euros here!
Do you need a small loan of 500 to 1,000 euros? You can find the best providers for a loan amount of up to 1,000 euros here!
Do you need a small loan of 1,100 to 3.00 euros? You can find the best providers for a loan amount of up to EUR 3.00 here!
Disclaimer: This is well researched but non-binding information.
*Affiliate link: If you get to a provider via one of these links from my website and open an account there, I may receive a commission. This does not result in any additional costs for you. ❤️ THANK YOU for using these links! ❤️
We are sorry that this post was not useful for you!
Let us improve this post!
Tell us how we can improve this post?